Are you a small business in Melbourne looking to improve your local SEO? With a competitive market, ranking your business page on Google search results in Melbourne can be challenging. However, as Melbourne is a diverse city with many new businesses, it's important to note that research shows over 90% of people in Melbourne search for local businesses on their mobile at least once a week. This highlights the importance of local SEO in Melbourne in digital marketing for companies in Melbourne.
Local SEO is gaining popularity as it allows businesses to compete in a smaller, more manageable market rather than trying to compete nationally or internationally. Additionally, targeting local customers is often easier and can serve as a stepping stone for expanding into larger markets. The main goal of using local SEO is to achieve a high ranking in a specific geographic location. For example, if your business is located in Queen Victoria Market, Melbourne, targeting customers in Sydney wouldn't make sense. This is why many companies prefer to focus on local SEO to increase their visibility within their immediate local market. Some effective ways to optimize your local SEO include: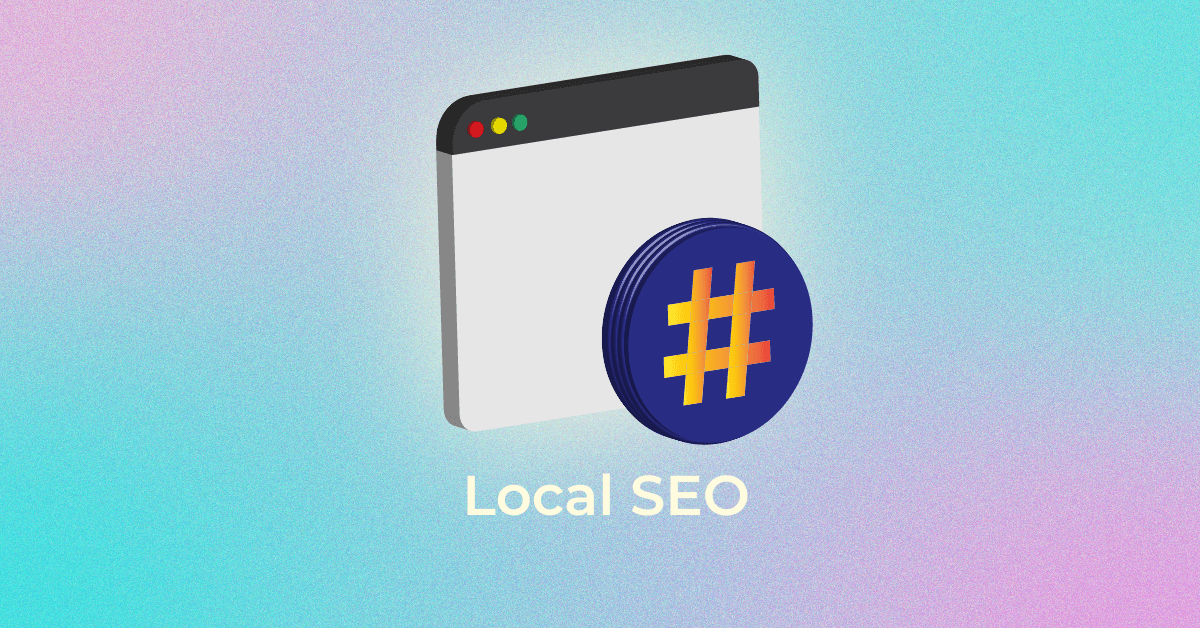 1. OPTIMIZE YOUR SITE
Optimizing your website is one of the most crucial steps in improving your local SEO. A well-optimized website can help you reach the top of Google search results, so optimizing your website to increase your business visibility is important. One effective way to optimize your website is by creating content pages. When creating your webpage, ensure that your content aligns with your business. Your audience wants to know more about your business, so your content should communicate what your company does and how it can help them with your products or services. In addition to optimizing your website, you can also add your business location to Google Maps and feature client testimonials on your website. Showcasing testimonials of previous work can attract potential customers to your business. Additionally, adding your business to Google Maps can benefit clients who want to visit your physical location.
2. CREATE GOOGLE BUSINESS PROFILE ACCOUNT
Nowadays, many people search for products and services on search engines like Google. Therefore, it's important to have a strong presence on Google, and one of the best ways to do this is by creating a Google Business Profile (formerly known as Google Business Profile).
To optimize your Local SEO, it is important to have a GBP account and actively maintain it by providing accurate and current information such as business hours, services or products offered, adding photos, and responding to reviews. This will increase engagement and improve the overall optimization of your GBP account.
3. CREATE LOCAL CONTENT
To optimize your website, it is important to include blog content relevant to your local audience. This can be achieved by writing about local news, events, and activities or creating video content highlighting causes your business supports. By connecting with your local community through your content, you can emotionally appeal to them, which will help increase your website's search engine ranking for that specific location.
4. LONG-TAIL KEYWORDS
Long-tail keywords are phrases that consist of 3 or more words commonly used by consumers when they are nearing the point of making a purchase. For businesses that operate in a specific location, it is beneficial to target long-tail keywords as they tend to rank more easily compared to high-volume keywords.
5. LOCAL SEO PROMOTION AND OFF-PAGE
To improve your local search rankings, using competitive keywords is not sufficient. Building valuable and relevant backlinks from local sources is crucial. SEO can assist you in boosting your business's ranking in Melbourne. To list your business locally, consider utilizing high-authority websites in Australia and the marketing blog for reputable business listings. Additionally, guest posting on relevant and high-authority websites can also help improve your rankings for specific keywords. However, it is important to exercise caution when selecting sites for guest posting.
6. SOCIAL MEDIA PLATFORM
In today's highly connected world, many people spend most of their time on social media. Local businesses should use this trend to promote their products or services. Using the appropriate strategy can bring a lot of visitors to your website. Social media is an effective and convenient way to reach customers across the globe. For local businesses, focusing on targeting local customers is key. Facebook, YouTube, and Instagram are the most popular social media platforms in Australia in Australia. As a local business in Australia, it's important to prioritize these platforms to improve your local SEO ranking.
7. BUILD CITATION
The citation may sound complex, but it is simple and crucial for local SEO. A citation refers to your business information (name, address, phone number) that is displayed online. Google uses citations as a source of business information, so it's important to have enough accurate citations to be found by local customers. This means keeping your information up-to-date to minimize confusion for search engines and customers. Citations are considered a basic requirement for local search. Without citations, your business will not have local visibility, making them an important aspect not to ignore.
8. VOICE SEARCH
While voice search may not be widely used, it is expected to grow rapidly shortly. As a result, local SEO needs to optimize how people will phrase questions when using voice search. Optimizing for voice search requires understanding that users often use long-tail keywords. This may necessitate adjusting your SEO for your content. If your business isn't visible on voice search, addressing this is important. Additionally, local companies should aim to increase visibility across all relevant platforms.
9. WEBSITE FOR MOBILE
The most widely used device is the mobile phone. It's crucial to ensure your website is optimized for mobile to stay competitive in local SEO. Optimizing for mobile includes:
* Make sure that your website loads quickly.
* Using larger fonts and images.
* Creating a user-friendly interface for a positive user experience.
10. HIGH-QUALITY AND RELEVANT LINK
Acquiring high-quality and relevant backlinks from other websites is crucial for achieving a strong local SEO ranking. In addition to utilizing GBP profiles and citations, this strategy can boost your local SEO. Building backlinks can take time and effort, but if your local business produces valuable content, other websites may be inclined to link to it, greatly benefiting your local SEO ranking.